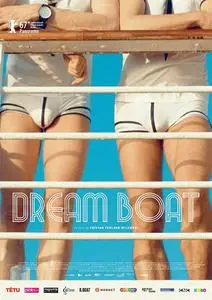 Dream Boat (2017)
WEB-DL | MKV | 1920x1080 | English | AVC@3 Mb/s | 1 h 32 min | 2.38 GB
Subtitles: English, Italiano, Español, Português, Български, Suomi, Dansk, Nederlands, Ελληνικά, Norsk, Polski, Svenska, Türkçe
Genre: Documentary
Once a year, the Dream Boat sets sail - a cruise only for gay men. Far from their families and political restrictions, we follow five men from five countries on a quest for their dreams. The cruise promises seven days of sunshine, love and freedom - but on board are also their personal stories, their doubts and uncertainties.