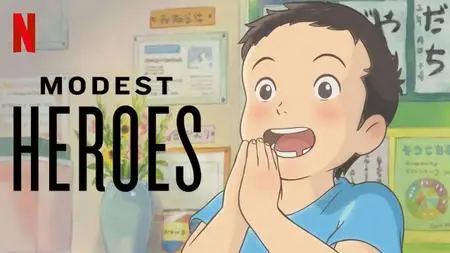 Modest Heroes: Ponoc Short Films Theatre (2018)
Chiisana eiyû: Kani to tamago to tômei ningen
ちいさな英雄-カニとタマゴと透明人間-
WEB-DL | MKV | 1080p (FullHD) | 1920x1080 @ 5800 kbps | 53:57 | 3.40 GB
English, Deutsch, Español, Español, Français, Italiano, 日本語, Português AC3 5.1
Subtitles: English, العربية, Čeština, Dansk, Deutsch, Ελληνικά, Español, Español, Suomi, Français, עברית, Magyar, Bahasa Indonesia, Italiano, 日本語, 한국어, Bokmål, Nederlands, Polski, Português, Português, Română, Русский, Svenska, ภาษาไทย, Türkçe, tiếng Việt, 中文, 中文
Genre: Animation, Adventure, Family
Two underwater siblings surviving on their own. A boy with a serious egg allergy. A man invisible to the rest of society. Three short animated tales.