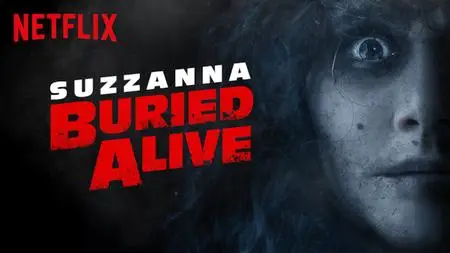 Suzzanna: Buried Alive (2018)
Suzzanna: Bernapas dalam Kubur
WEB-DL | MKV | 1920x1080 | AVC@9 Mb/s | Bahasa Indonesia AC3 5.1 | 2h 05min | 2.3 GB
Subtitles: English, Français, Deutsch, Italiano, Español, Português, Nederlands, ภาษาไทย, 官话; 官話, 日本語, العربية, Bahasa Indonesia, 한국어, tiếng Việt
Genre: Comedy, Drama, Horror
Suzzanna and Satria have been married for seven years but have not been blessed with children. They live with three assistants: Mia, Tohir, and Rojali. Suzzanna's long-awaited pregnancy finally happens, but unfortunately it is coincided with Satria's official plan abroad. This opportunity is utilized by four Satria employees: Jonal, Umar, Dudun, and Gino, who hold grudges against Satria and intend to rob Satria's house when his house is empty. But unlucky, their robbery plan turns into the murder of Suzzanna who is supposed to go out with her assistants but to return home by herself due to a weak body condition. Because of panic, they then burry Suzzanna's body in the house's backyard. Strangely, the next day, Suzzanna continues to act as usual at home, as if nothing has happened.